Shiori Futara
Personal Info
Name
Shiori Futara
Birthday
September 3rd 2009
Age
16
Gender
Female
Eyes
Reddish Purple
Hair
Light Brown
Place of Residence
Hokkaido Japan
Occupation
GGO Player

2nd Year Highschool Student

Family
Unnamed Parents

Koshiro Futara (Older Brother)

Player Profile
Display Name
Suzu
Occupation
Diamond Dogs
Affiliation
Diamond Dogs (GGO)

Sarashiki Academy (RL)

Status
Alive
Skills
Primary Skill
Optical Camo
Unique Skill
Optical Camo
Unique Weapon
MP5K
Media
Shiori Futara is a Gun Gale Online Player and 2nd-year highschool student. She is also the Younger sister and protege of Koshiro Futara. She is a young member of the large GGO clan, Diamond Dogs. She lives in Hokkaido, Japan with her brother and the age of 16.
Appearence
Outside of GGO, she has hair similar to her brother's. She has light purple eyes and two pink ribbons at the side of her bed. Inside GGO, she is a little shorter and has two big white ribbons on the side of her hair. In GGO she wears multicam military fatigues and sometimes a green poncho to blend with forestry.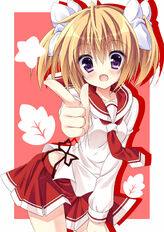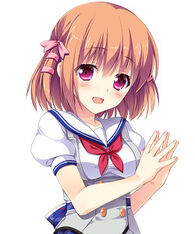 Personality
In game, she is quirky and often scared and shy about everything. But outside the game, she is a bit bratty and curious about everything. Guys often hit on her at school for being cute which brings out the shy part of her.
Community content is available under
CC-BY-SA
unless otherwise noted.