Blacksmith of Glory
Personal Info
Name
Sebas Ferland
Birthday
6th november
Age
32 (30 pre SAO)
Gender
Male
Height
6"10'
Weight
310 lbs
Eyes
Blue
Hair
Blonde
Unusual Features
Mustache
Place of Residence
Quebec, Canada
Occupation
Working at a Grocery store
Marital Status
In a relationship
Family
Jean-Francois Ferland (Father)

Chantal Fréchette (Mother) Conrad Ferland (Brother)

Player Profile
Display Name
Basstos
Epithet
Blacksmith of Glory
VRMMORPGs Played
Sword Art Online
Occupation
Blacksmith
Affiliation
None
Previous Partner
Conrad
Status
Active
Skills
Primary Skill
Two handed Warhammer
Media
Appearance
Reality / Sword Art Online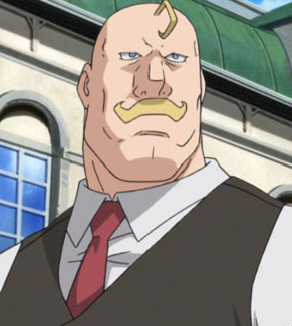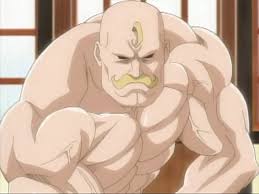 Pre SAO Avatar
Personality
Motivated
Cooperative
Cheerful
Caring
Honest
Respectful
Friendly
Reliable
Take others point of view
Unselfish
Background
Sebas is born in the small town of Weedon. He went to the school Notre-Dame-Du-Sacré-Coeur. His little school life were like any other normal kids. But when Sebas got older, he went to the Weedon Beach with his friends and his little brother Conrad, developping a passion for Water-skiing. Going to highschool, Polyvalente Louis-Saint Laurent, he met new people, and started playing games with them and his brother. It took even a greater place then water-skiing for him. Sebas was what people would call a hardcore gamer. His time was divided between 4 things, School, Games, water-skiing, and training. He grew up and quitted school, starting to work in a grocery store named l'Inter Marché Weedon. There he made some money, and went kept on with his living ways.
Chronology
Sword Art Online
Relationship
Conrad
Abilities
Sword Art Online
Main Equipment
Skills
SAO SKILL SLOTS
One handed Warhammer
Heavy Metal Equipment
Slash Weapon Forging
Light Metal Armor Forging
Tools Appraisal
Metal Refining
Metal Equipment Repairing
Equipment Appraisal
Heavy Metal Armor Forging
Shield Forging
Blunt Weapon Forging
Thrust Weapon Forging
Notable Acheivement
Gallery
Trivia
Community content is available under
CC-BY-SA
unless otherwise noted.