Avro
Personal Info
Name
Avro Renton
Kanji
アブロレントン
Birthday
April 2nd, 2005
Age
17
Gender
Male
Height
5'7"
Weight
122 lbs
Eyes
Red
Hair
Red
Place of Residence
Bristol, England
Family
Mother, Father, and Older Sister
Player Profile
Display Name
Avro
Kanji
アブロ
Romanji
Aburo
Epithet
Crimson Knight
VRMMORPGs Played
Sword Art Online
Occupation
Knight
Affiliation
Pendragon Court
Partner
Trinity
Previous Partner
Guren
Status
Alive
Skills
Unique Weapon
Cromwell
Media
Avro is a player of Sword Art Online and a member of Pendragon Court.
Appearance
Avro typically wears an outfit of red, white, and black, with two chrome pauldrons and two black and red gloves. He wears boots with chrome and red guards that reach up to his knees. He also has metal guards around his waist.
Background
Personality
Avro is an extremely disciplined and honorable knight, although he can oftentimes be brash and stubborn. Despite his energetic and impulsive personality, he is able to refrain himself and think things through when need be. He is known for his courage, and a tenacity that is topped only by Gawain. No matter what happens, he always rises to a challenge, showing bravery in the face of extreme adversity.
Abilities
Sword Art Online
Level: 60
HP: 12124
Main Equipment:
Taught by Ishi, Avro is a skillfull knight, balancing speed and power into a lethal combination. He is also an extremely honorable combatant, taking pride in his swordsmanship and training hard every day to get stronger and stronger.
Skills
Sword Art Online
SKILL SLOTS
One Handed Sword
Parry
Agility
Sprint
Defense
Emergency Recovery
Light Metal Equipment
Extended Weight Limit
Gallery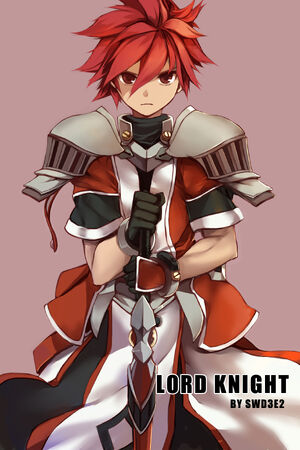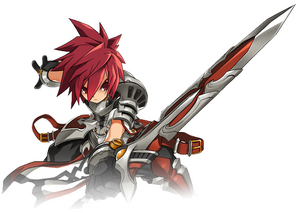 Community content is available under
CC-BY-SA
unless otherwise noted.